My Son's Speech, My own, and why this is personal
This is my son. I'm very proud of him. He has ADD, and a severe stutter. He hasn't stuttered in a month. He has been misjudged by his teachers and school. I, myself, slip on my words and "YOU KNOW WHAT I MEAN" is a common Dad-ism here. This is very personal for me.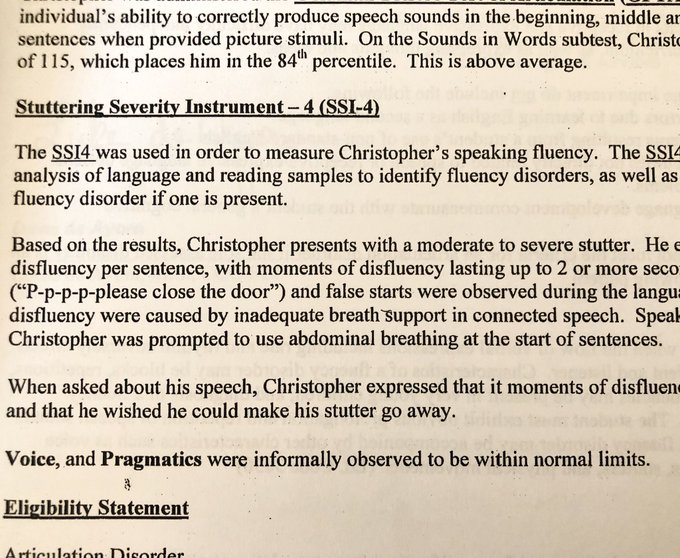 When I do it, we blame it on my ditsy mind or my part polish family inside joke of a Polish Flag of Poland stereotype of being absent minded. "Pick up the linkin life", "the wood thingies - YOU KNOW WHAT I MEAN!" When my son does it, they treat him like he's slow. My son has a severe stutter and speech impediment that started around 1st Grade. It's so impairing, he get's anxiety that frustrates him and he's unable to get the words out. He knows the answers. He knows what he wants to say. He just can't form the words quickly enough, and it's compounded by the impatience of siblings, children or adults and teachers that pressure him for a quick response.
Words he's used a million times in his 9 years come out as "P-P-P-P-P-P-P-Please", and the all but one teacher is too impatient or too occupied with other students to give he the times he needs to slow things down, breathe deeply, and get from point A to B.
For two years he had his karate belt - The white "participation" belt, taken away because he couldn't sit still when NOT being given an instruction. From 7-8 years old his school's karate program deprived him of his basic participation white belt not for not learning the teachings, but for forgetting in between
I sent him to every professional and through every test. Our school wanted to say he had a learning disability. Last fall, after beginning to work with a speech pathologist, I didn't heard him stutter ONCE. He performed a play. He was the *only* child to remember the words to *all* the songs and their accompanying signs and dance moves. All of them. Every one. With my own eyes, I see a boy I'm INCREDIBLY PROUD OF. And it infuriates me that anyone would insinuate anything otherwise.
At the end of last years semester, he was so excited for the end of year performance where he was told he could earn it back. He practiced and practiced. I was in the stands Dad-signaling to be a statue. He was. He performed flawlessly. Even as other children turned the wrong (and he noticed)—he didn't follow suit. He stayed facing right. He was perfect. I was incredibly proud. I watched for 45 minutes as my son sat perfectly still and 199 kids walked up to claim their belts. He looked at me and held up his hands as of to say "WTF?". I signaled to be steadfast. He then, through the emotion, performed another 10 minutes to close out the karate business / school's grand performance like a good solider.
Boy 198 had just watched 197 students all walk the same way, the same path, and somehow went the wrong way. He laughed all the way through, waltzed 3x slower and goofily trotted up to the Grandmaster. And he was awarded his belt. My son was not called.
---
After they closed, my son found me and flew into my arms. He wept. He wept like he never has before. He balled and wept into my stomach, not understanding why he did everything right and he wasn't awarded his belt. The basic, plain white PARTICIPATION belt. I took him for ice cream at ColdStone and let him create a disgusting concoction. I rarely do treats. That night he cried himself to sleep. I had to tell him when I tucked him in—and I say had to for a reason here—that he was "the best boy ever" and I've been doing it ever since.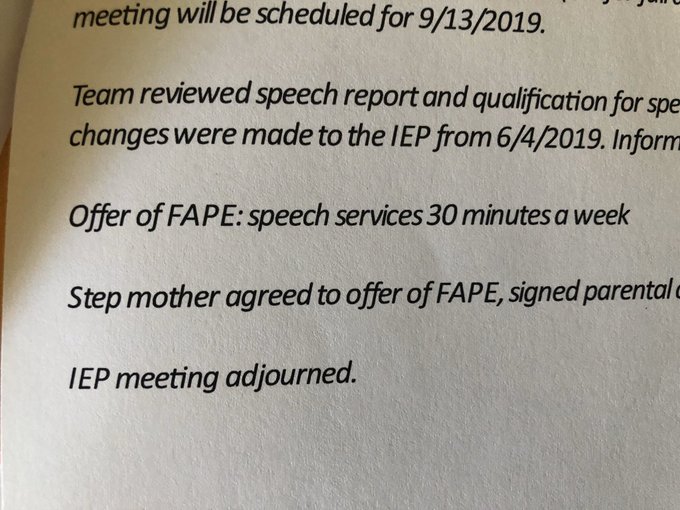 The only reasons I've ever been giving for disciplining my son (isolating him or sending him home, or depriving him of that belt) are for "wandering off". He has an attention DEFICIT. They're punishing him for not watching him like responsible adults.
It was a scarring moment we will both remember for the rest of our lives. They were punishing him—despite retaining everything they taught him and performing flawlessly, despite holding right when others strayed. They were punishing my son for past fidgeting. On record, the reason they gave me for not awarding him his basic white participation belt, despite being told he could earn it back at the end-of-the-year performance, was that he had "wandered off on bathroom breaks and was goofing off in the bathroom". This is a symptom of ADHD. By definition, he has a deficit when it comes to be able to hold his focus and attention on his own. What does goofind off in the bathroom have to do with a karate belt? Absolutely nothing.
Just this February 2020 a full 9 months after the karate incident, they sent him home for being "missing" and having wandered out of class (while they weren't watching him). Again, they punished my son for their lack of accountability for his deficit. I immediately demanded a meeting. I've recorded that meeting, and believe it or not, they only JUST started an investigation into everything from the karate incident up until this February's punishment for wandering off. In that meeting, they admitting (on record) that a "uniform complaint procedure" and investigation should've been triggered when I put in a very stern written complaint and met in person with the school over last summer. I told them explicility that he was not to participate in this belt program and their form of psychological discipline. They even sent a brand-new form asking parents to give permission to participate at the begging of this school year. I did not sign it. Imagine my surprise when during this meeting I found out that not only do they consistantly on a weekly basis have no idea where my son is - they've been having him participate in the Karate belt program I did not sign permission for and explicitly told them he was NEVER to be a part of again.
When articles like @TheAtlPolitics @JohnGHendy highlight how we treat people who mix up words and you know DAMN WELL what they meant; When I do the EXACT SAME THING EVERY SINGLE DAY; When my son feels the it's injustice at 8 years old, it's personal. I talk like Joe. Like a regular human being. To the people that think being human is something to be embarassed of I've got news for you: It's our greatest asset. And it's Joe Biden's greatest asset. Thank God for a HUMAN President on the ballot.
I'm so very proud of my boy. I'm proud of the man I am. I proud of @JoeBiden and I'm proud of all the honorable, honest candidates that asked America to represent them. I'm not ashamed of misspeaking or jumbling words. I'm ashamed of those that shame it.
I love #Biden2020 as an honest, decent man with a heart—but mostly because of his humility, his humanity, and because he represents REAL, everyday people like my boy and myself. I want an #EveryDayAmericanJoe - not a polished, crafty slick talker. And most of all, a humble soul.
I don't care about your politics. "Vote your conscience", Mr Cruz. But for God's sake, end this culture of judgment, arrogance, internet frenzy for tearing people apart, and looking down on everyday people for HUMAN things. Humanity is not a weakness. It is our greatest asset. his is my vote. This is MY voice. You have your own. I'm proud of whom I support, and why I support them—just as proud as I am of my boy. If you agree, read this article and join me. Donate. Get involved. Share Content. Tell your own story. Text bank or RT our team's content. Tell people about this website. This fight is everyday Joes, Janes, and Jacquelyns, "And folks, I really mean it."
The Hour and a Half Meeting in February. You can decide for yourself, at the end, who had "the tone".
As of April 18th, this matter remains unresolved. The school's "Uniform Complaint Officer" is the employee tasked with investigating the school (who is heard on the recording storming out of the meeting. You can thank Betsy DeVos for our "School Choice" that allows a school to investigate itself. Gee, I wonder if they will find themselves innocent and unnaccountable?
stutter, speech impediment, proud, add, adhd, biden speech, Joe Biden Stutter